Radio K -fundraising event for Musikhjälpen 2020
This year's 'Musikhjälpen' (Music Aid) event kicks off on 14 December and has as its theme "No one should be left without medical care". To support Musikhjälpen, the Student union radio station, Radio K, will broadcast live for 24 hours, during which a number of different activities will be taking place to raise money for Musikhjälpen.
At 12:00 on Tuesday, 15 December, "Radio K Cares" will start its 24-hour live broadcast from the studio at the School of Education and Communication.
This year, the event will take place in a different way than previous years, due to current restrictions. The broadcast will be livestreamed from the studio on campus throughout the event so you can participate from a safe distance via Twitch and Instagram-live. There will be challenges, competitions, lectures on the theme, as well as auctions where you can bid on nice prices.
Read more about the event and how you can get involved on Radio K's Facebook page here.
External link, opens in new window.
Contribute here:
BÖSSA: https://bossan.musikhjalpen.se/radiok-bryr-sig
SWISH: 0765866195 Roberto Cerqueira
Auction Group: https://www.facebook.com/groups/379871346412871/
The event starts: 12:00 on 15 December. Follow us LIVE via stream here: https: //www.twitch.tv/radiokjkpg/
External link, opens in new window.
Follow the event on social media with #rkbs20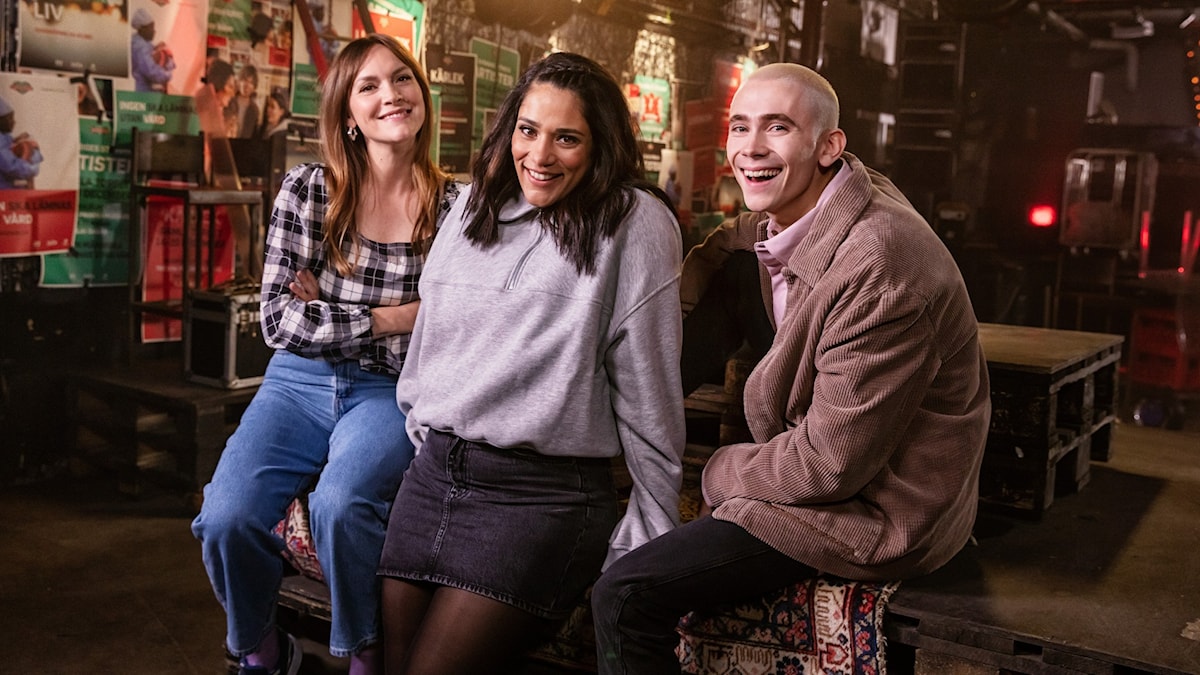 Musikhjälpen
Farah Abadi (middle), former Media and communications-student at HLK, is one of the hosts of Musikhjälpen 2020. Musikhjälpen is a recurring fundraising event that raises money each year for a specific theme. Read more about Musikhjälpen here. (Information in Swedish only)
External link, opens in new window.