NEW AND IMPROVED WEB PAGE FOR EXCHANGE STUDIES
Find out more about the exciting opportunities you have to Go on Exchange, Broaden your campus and Discover the world!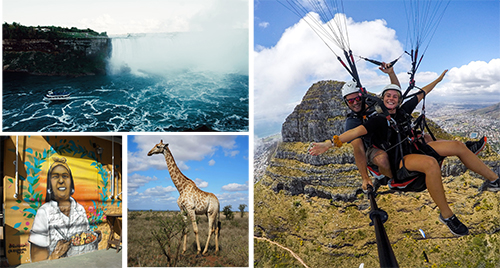 The benefits of going on exchange are numerous. Not only is it an interesting, fun, and enriching experience, it is also a career enhancer. Exchange allows you to add to the knowledge you are already gaining here at JU; deepen your academic experience; engage in new specialisations in a different context; and enhance your global understanding. Now it is even easier for you to find out more via the new and improved Exchange web page. https://ju.se/student/en/exchange.html
You can find out more about the opportunities available for your school and program as well as information about the application process and deadlines. You can even read about our partner universities as well as travel stories from students who have already taken this fantastic opportunity! Details about inspiration and information meetings as well as news and events, is updated regularly.
Of course you are always welcome to visit us at the International Relations Office, first floor of Student house, during our drop in hours 12 – 14 Monday to Friday.