Study visit at IKEA
This year's study trip with the Managing in a Global Context Master program contained visits to two of the most internationally renowned Swedish companies operating globally; IKEA and Tetra Pak.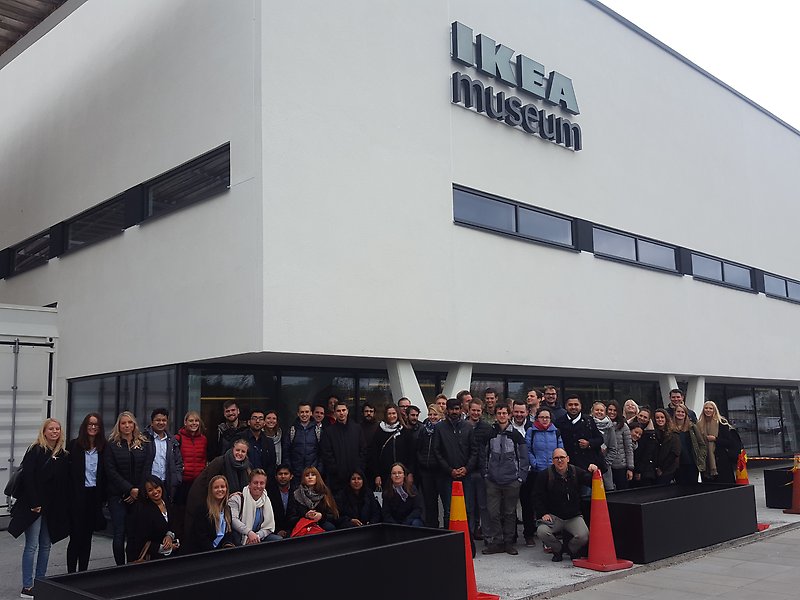 The trip began at the newly opened IKEA museum in Älmhult - the place where IKEA once started. Håkan Kihlström welcomed us and gave us a guided tour of the museum teaching us about IKEAs history, entrepreneurship journey and vision "to create a better everyday life for the many people". Thereafter we got a lecture from young IKEA manager Dino telling his story and teaching us about the role of the IKEA values in everything they do. As it should be, the IKEA visit was ended with a delicious meatball lunch.

The afternoon was spent at Tetra Pak in Lund where we had the opportunity to learn from three senior Tetra Pak managers, Lars Bergholtz, Lars Palm and Javier Maria Gomez Plata and enjoy a traditional Swedish "fika" (coffee and cinnamon roll). We got to learn about the Tetra Pak vision to "commit to making food safe and available, everywhere" and how this is strived for through constant innovation, long-term strategic planning and focus on sustainability.

We thank the companies and our hosts for their hospitality, career advises, interesting insights and openness to all of our questions!
View pictures from the day in the slideshow below.