Engineering students visited four companies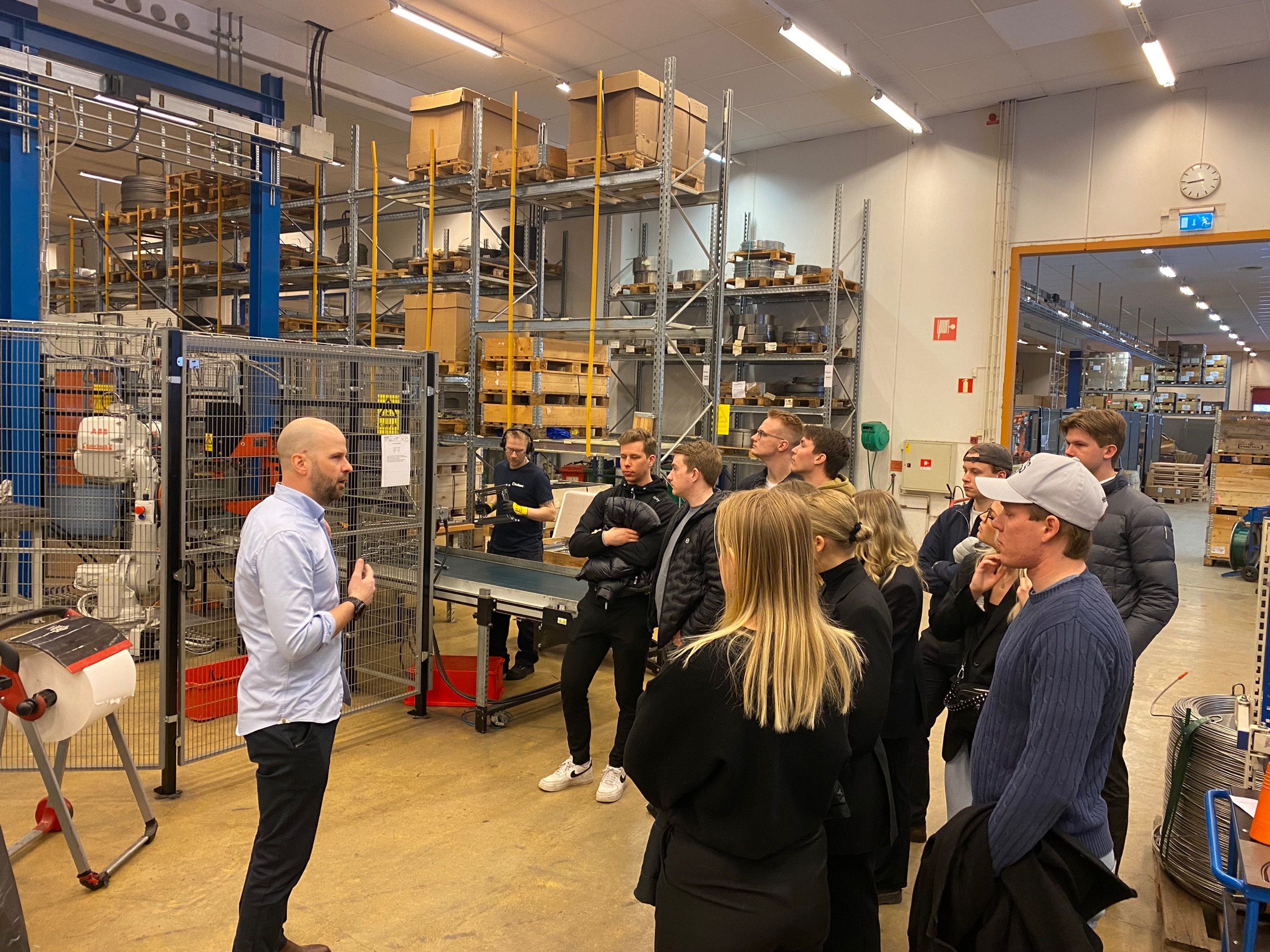 On April 5-6, about 30 of JTH master's engineering students visited four industries in Värnamo and Gislaved's municipalities through an initiative called "Industriresan", which was organised by JTH and Campus Värnamo.
"It is good that students get to come out and see modern industries in real life. In general, we hope that Industriresan will make them interested in working in the manufacturing industry, here or somewhere else," says Erik Forsberg, CEO of Delex Teknik in Forsheda, which was one of the companies in this year's Industriresa.
The students, who are studying the second year of the master's programme Industrial Product Realisation at JTH, also visited Hörle Wire, AXJO Plastics in Gislaved, TrioWorld in Smålandsstenar and Hylténs Industrimuseum in Gnosjö. The Students also performed technology-related challenges with high school students at Gummifabriken in Värnamo.
Benefits for both students and companies
Industriresan benefits both the students, who gain insight into the companies, and the local industry, which gets the opportunity to meet and connect with future graduate engineers. Ida Lund and Frida Larsen were two of the students who participated in Industriresan and think it was two fun and rewarding days.
"It was interesting to see the entire production chain at the companies and how digitized they are. We were made to feel welcome and they made a good impression on us, " says Frida Larsen.
"That makes them attractive as employers"
Both students found it motivating to visit the companies since they may very well work in the manufacturing industry in the future.
"You get a clearer picture of the companies when you get to visit them and see their production.It is also a good way for us to see which companies we are interested in for future internships and jobs," says Ida Lund.
The companies' great focus on sustainability made an impression on Frida and Ida.
"It feels good to us that they have an extensive idea of ​​sustainability. That makes them attractive as employers," says Frida Larsen.